Jeffrey Williams, baritone, has been researching the composer, Heinrich Marschner, for approximately ten years. This research has materialized in the following ways: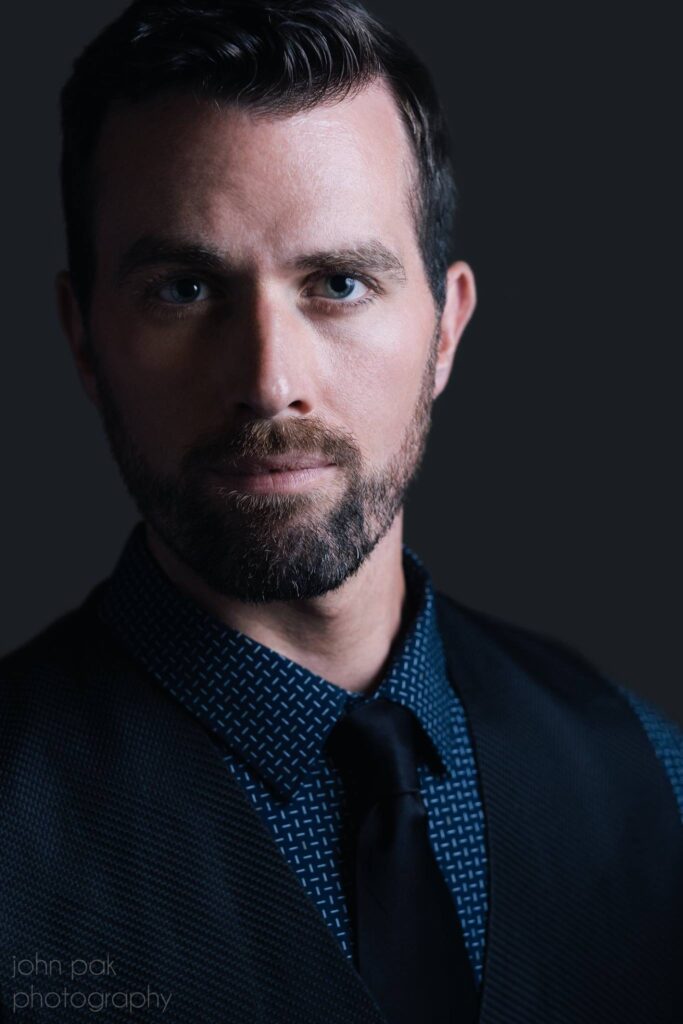 a dissertation on the role of Lord Ruthven in Marschner's Der Vampyr (available here)
lecture recitals on Marschner's songs and operatic baritone roles
a poster session on "The Marschner Baritone – Profile of a Character and Voice Type" at the 2015 NOA Convention in Greensboro, NC
a poster session on "The Songs of Heinrich Marschner (1795-1861)" at the 2018 NATS National Conference in Las Vegas, NV
a sheet music companion to the twenty songs recorded for Centaur Records with translations and IPA transcriptions published by Classical Vocal Reprints (released December 7, 2020)
a CD of the twenty Marschner songs mentioned above for Centaur Records (released January 15, 2021)
a sheet music publication of fifteen opera arias for baritone and bass with translations and IPA transcriptions published by Classical Vocal Reprints (forthcoming)
Jeffrey Williams has been hailed by Baltimore Sun, as "very likable, a winning performance sung with much confidence, phrasing everything stylishly," by Miami Herald as possessing a "commanding, sizeable, effortless, manly baritone" and by Opera News as a "versatile, fearless performer." He has portrayed Tchaikovsky's Eugene Onegin, Marschner's Lord Ruthven in Der Vampyr, Lionel in the Philadelphia premiere of Tchaikovsky's Maid of Orleans, Mozart's Papageno in Die Zauberflöte, Tchaikovsky's Prince Yeletsky in Pique Dame, Rachmaninoff's Aleko, Mozart's Figaro, many of Gilbert & Sullivan's baritones and numerous others. Williams has been a Nashville Opera Mary Ragland Young Artist and a Seagle Music Colony Young Artist. Williams is a frequent soloist in the diverse oratorio and concert works of Adams, Bach, Barber, Brahms, Fauré, Handel, Mozart, Saint-Saëns, Vaughan Williams and others. He has taken part in the Russian Opera Workshop at the Academy of Vocal Arts, Middlebury College's Deutsch für Sänger Programm, and the John Duffy Composers Institute in conjunction with the Virginia Arts Festival in Norfolk, Virginia premiering operatic works of living composers. He appears on two world-premiere recordings with Albany Records, Thomas Sleeper's series of mini-operas Einstein's Inconsistency and Michael Dellaira's The Death of Webern, with the latter being recognized as a Critic's Choice and one of the Five Best New Works of 2016 by Opera News. His disc, Heinrich Marschner: Songs for Baritone with Jennifer McGuire, collaborative pianist, and Sangeetha Ekambaram, soprano (twenty Marschner art songs making their recorded premiere), was released by Centaur Records in early 2021.
Williams has received numerous awards including an Arleen Auger Memorial Fund Study Grant, the Cynthia Vernardakis Award at the Orpheus National Voice Competition, a Metropolitan Opera National Council Auditions Mid-South Regional Finalist, 2018 Wilhelm Stenhammar International Voice Competition Finalist in Norrköping, Sweden, the Baltimore Music Club Prize in Performance, and the George Castelle Award in Voice. He is currently the Tennessee Chapter President of the National Association of Teachers of Singing (NATS). He is also affiliated with American Guild of Musical Artists (AGMA), the National Opera Association (NOA), and has been inducted into the Pi Kappa Lambda and Omicron Delta Kappa honor societies.
Williams received his D.M.A. in Vocal Pedagogy and Performance from the University of Miami, Frost School of Music, M.M. in Voice Performance from the Peabody Conservatory of The Johns Hopkins University, and B.A. in Music from Muhlenberg College. Williams has taken on additional studies at the Sachrang Akademie in Sachrang, Germany, the Académie Musicale de Villecroze in Villecroze, France, the Salzburg Mozarteum Sommerakademie in Salzburg, Austria, SongFest's Professional Development Program at the Colburn School in Los Angeles, California, and the 2017 NATS Intern Program in Toronto, Canada. He considers himself fortunate to have worked with some of the world's finest teachers/singers – Tom Krause, Helen Donath, Robynne Redmon, Dean Southern, Steven Rainbolt, William Sharp, and others.
In addition to being Associate Professor of Voice at Austin Peay State University in Clarksville, Tennessee, Williams maintains an active performance schedule. For more information, please visit www.jeffreywilliamsbaritone.com.